In the midst of an ever-changing world, there is one thing that never changes, the Word of God. As you travel on this journey called life, its good to have that constant from day to day. But even still, many of us could use a way to keep the constant and loving message of God ever closer to our hearts.
From the Pastors Pen is a daily companion for you on your journey. This devotional journal includes not only a daily devotional but also a space for you to write down your thoughts. For each day, you will find a passage of scripture along with author and pastor Samuel G. Mays commentary and reflections related to those verses, and while the devotionals do not follow any particular pattern, you will discover how they reflect the variations in the tapestry of life. So whether you are dealing with hardships or just need daily spiritual bread and nourishment, you can chronicle your walk in faith no matter the circumstances.
Once completed, your own copy of From the Pastors Pen will stand as a unique volume that reflects this chapter in your life. There will not be another one like it in the entire world!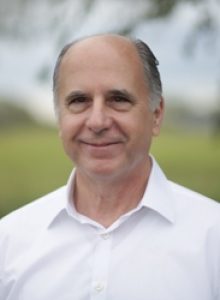 Samuel G. May, known to his congregation as Pastor Sam, has been in the pastoral ministry since 1980. He is beloved by many, and his sermons, teachings, and daily devotions have touched lives across the country and beyond. He and his wife, Kim, have also been involved in the Christian education ministry since the early eighties, and they reside in Texas, with their five children and their families all close by and active
in their local church with them.
Another way to buy!